Date: 15/03/2022
Loan from Home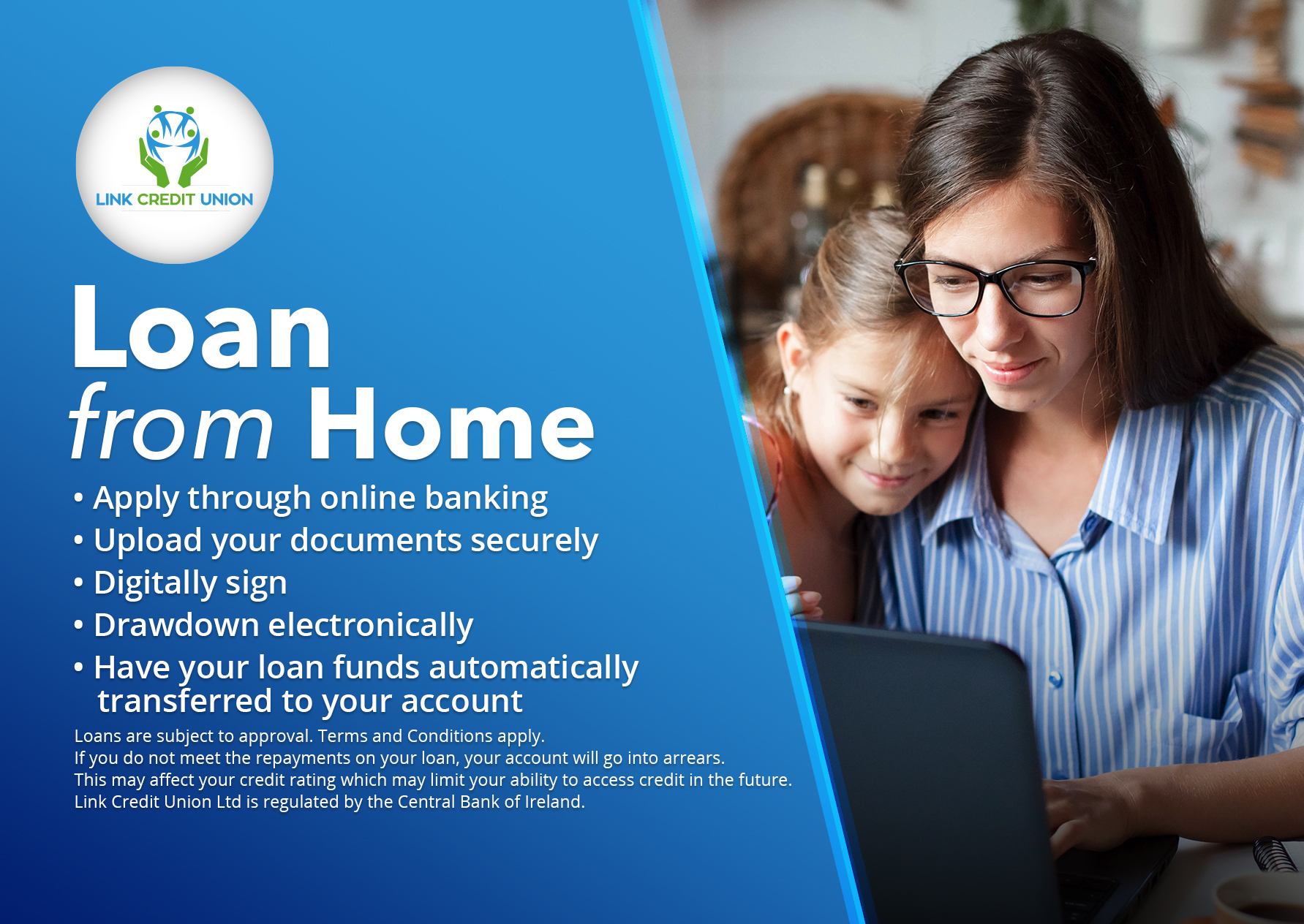 Want to apply and drawdown your loan from the comfort of your own home? Link Credit Union now offer this end-to-end digital service.
It's simple, easy and hassle-free.
Saves you time coming into the office and convenience as you can do it anytime, day or night when it suits you.
Link Credit Union have embraced the digital era to give its members the most up-to-date and cutting-edge technology that a banking service has to offer.
How to get started
Log in to your secure online banking portal.
If you have not signed up to our online banking then you can do so quickly by clicking on the link below.
You can apply for your loan in a matter of minutes.
Upload all the relevant documentation securely and submit your application.
A member of our lending team will be in contact to discuss your application.
Once your loan has been approved, you can sign the loan agreement and drawdown your loan digitally without having to come into the office.